1 tag
9 tags
FUNERALS OFFICIAL BAND WEBSITE: // 07.13.11 // →
funeralsfunerals: The first peek at FUNERALS: MARAE REMIXES. ∆AIMON totally killed it with this remix of MARAE. Endless hearts. FUNERALS - MARAE (∆AIMON Remix) by FUNERALS FUNERALS: MARAE REMIXES drops September 13 on Tundra. It'll be digital only, totally free and feature…
5 tags
MICRO NAPS - In This Continuum (We Found...
blamblamfever: MICRO NAPS bringing some totally original, absolutely soaked sounds. Cyberpunk all the way bb. The 4 x 4 vibes, Reznor-esque vox, Bey chopped sample and the TEETH big up are so drrrrrenched. First blamz of the day and I'm going all the way in. BLAM. BLAM.
3 tags
Loved To Death (SF) Discovers Witch House →
strngpwrs:
4 tags
6 tags
10 tags
5 tags
Bandcamp Trolling: Os Ovni/Modern Witch //... →
nice interview with ben tundra on SF/bay area music blog Positive Destruction, discussing his label's recent releases, the upcoming //disCulTure// party, and more!
woody asked: really digging some of the sound you have here, though I admit I am totally new to it. Is it worth coming out on the 18th?
5 tags
new //disCulTure// demo mix by sortilega
Sortilega-disculture-mix-1 by Sortilega on Mixcloud
powwowW - Seax Magic
blamblamfever: powwowW with anuva grave rave choon. Loving it ta death. It feels like that moment when you lock eyes with another damaged soul dressed in black, sulk dancing on the other end of the dance floor and you just know, you will end up grudge fucking the hell out of each other come closing time. No shame. Sweat out what ails you on the floor and then the bed, and possibly another...
new powwoww traxk
techno-witch: http://soundcloud.com/powwoww/seax-magic http://soundcloud.com/powwoww/seax-magic http://soundcloud.com/powwoww/seax-magic http://soundcloud.com/powwoww/seax-magic
NATTYMARI: "WITCH HOUSE IS RPG FUNK.."
I've taken to calling it RPG Funk, because that's exactly what it is. It's like WoW coupled with Soundcloud. The real magic lies in the fact that in order for the game to work, people have to create actual art to talk about. Due to this, there actually is some really tremendous work coming from what is, essentially, a fabrication. A fictitious genre of music made to fuel the strangest...
2 tags
E.G. Gauger's review of //disCulTure// →
All the City Has to Offer "Let me tell you about the club, because I'm pretty chuffed about it. disCu̴lTu̴re is a new, monthly event hosted by Jordan K. DJs were spinning [from the flyer] 'witch house, drag, no-fi, next step, minimal and ghost drone' as I writhed away in a draped unitard in front of my easel and jabbed away at this thing. An attendee with smart glasses came...
6 tags
update: GuMMy†Be▲R! stepping in for Teams tonight!
hi everyone! we're still really excited about the debut of //disCulTure// at Truck SF tonight, but we have a change in lineup. Teams cannot make it from LA, but Oakland's own GuMMy†Be▲R! will be joining us! //disCu̴lTu̴re// debut party featuring: GuMMy†Be▲R! http://soundcloud.com/gummy-bear with resident DJs: sortilega http://styleovercontent.tumblr.com/ ben tundra (Tundra...
3 tags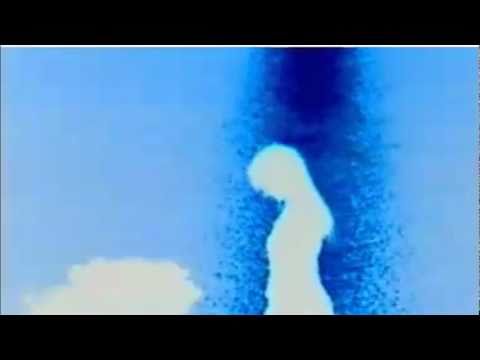 2 tags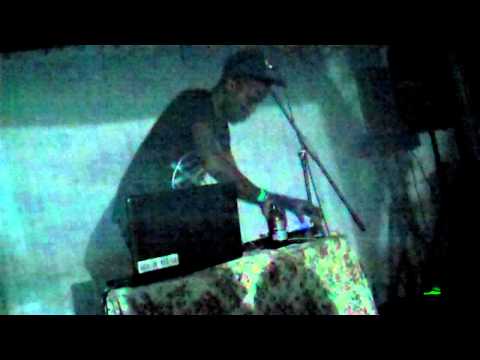 Post-Dubstep: Pitchfork On Post-Dubstep →
postdubstep: Or Whatever You Call It Right now, a fierce debate is raging amongst critics and fans of the bassier side of things— some call it "post-dubstep" while others call it "bass music" or refer to it by tempo ("130bpm"). Everyone is trying to avoid giving it a name, but are these emerging…
PWRS /// PPL: TUNDRA DUBS MIXTAPE FEATURES STRANGE... →
tundradubs: strngpwrs: TUNDRA DUBS MIXTAPE FEAT. STRANGE POWERS, GATEKEEPER, ∆AIMON & MORE Tundra's Mixtape by stock-71 01. Strange Powers – Character Map [AMDISCS] 02. Gatekeeper – Storm Column (Napolian is Lex Luger Remix) [unreleased] 03. ∆AIMON – Maasym [Tundra] 04. ∆AIMON – Untitled… A mix I did for French blog Stock-71. Enjoy!
TEAMS - The Only One feat. Bobbi Dahl
blamblamfever: This blisswave junt is TEAMS (Sean Bowie) featuring Bobbi Dahl. Fvcking tough. Loving Bobbi's rhymes (zwvg) surfin' across that wavey beat. It's so wet. As are the rest of his tracks. TEAMS ep Dxys Xff is out now on Amdiscs. Get familiar. The Only One feat. Bobbi Dahl by Teams TEAMS - Facebook // Soundcloud // Bandcamp // Tumblr Bobbi Dahl - Facebook // Soundcloud //...
pman-online: officialcreep: CREEP - HEADPHONE HIGHLIGHTS!  http://redbullmusicacademyradio.com/shows/3922/ All Favorites.
TXTBK's CH▼ЯCH X▼ BЯXK3N 7▲NG▼▲G3 # 13
tundradubs: I still don't know what the fucking show is called but who cares. Another killer set by Mike Textbeak. Featuring music from Tundra clan such as Zombelle (EP out May 10), FUNERALS (EP out now), GuMMyBeaR, Mascara, and ∆AIMON.
4 tags
8 tags
just be a drag...
Thurs 05/26/11 at TRUCK SF we present: //disCu̴lTu̴re// debut party featuring: TEAMS (Mexican Summer / AMDISCS) http://teeeams.tumblr.com/ with resident DJs: sortilega http://styleovercontent.tumblr.com ben tundra (Tundra Dubs / RIP Real Life / Grimm Soundsystem) http://tundradubs.tumblr.com/ RΛIN (Haunted Cassette Tapes / Pale Noir / Grimm Soundsystem) spinning drag, minimal,...